Detailed Description
Cattle crush with scale
1) Surface: powder coated or hot dip galvanized
2) Ellipse pipes offer comfort to your animals.
3)Weight:850kg
4) Max loading: 1000kg
5) Smooth welds and hot dipped galvanized after manufacture offer extreme durability.
6) Scale is included.
7) Square tubing 40mm x 40mm x 1.6mm.
8) Oval tubing 55mm x 30mm x 1.6mm or 70mm x 40mm x 1.6mm.
9)Application:farm ,livestock equipment, cattle feeder
• Portable/permanent corral panels for cattle and horses, built to withstand years of abuse at a very affordable price.
• Heavy gauge 7 bar design with super strong center brace support in the middle designed to take pressure.
• Hookups are attached for easy set-up and tear down, and made to inter- change with all weights of our panels.
• Perfect for rounding up cattle in the fields, permanent feedlot dividers and pens, horse round pens and arenas, portable horse stalls, perimeter/line fencing and a variety of other uses.
• with weight scale part、body squeezing function、adjustable front door、sliding back door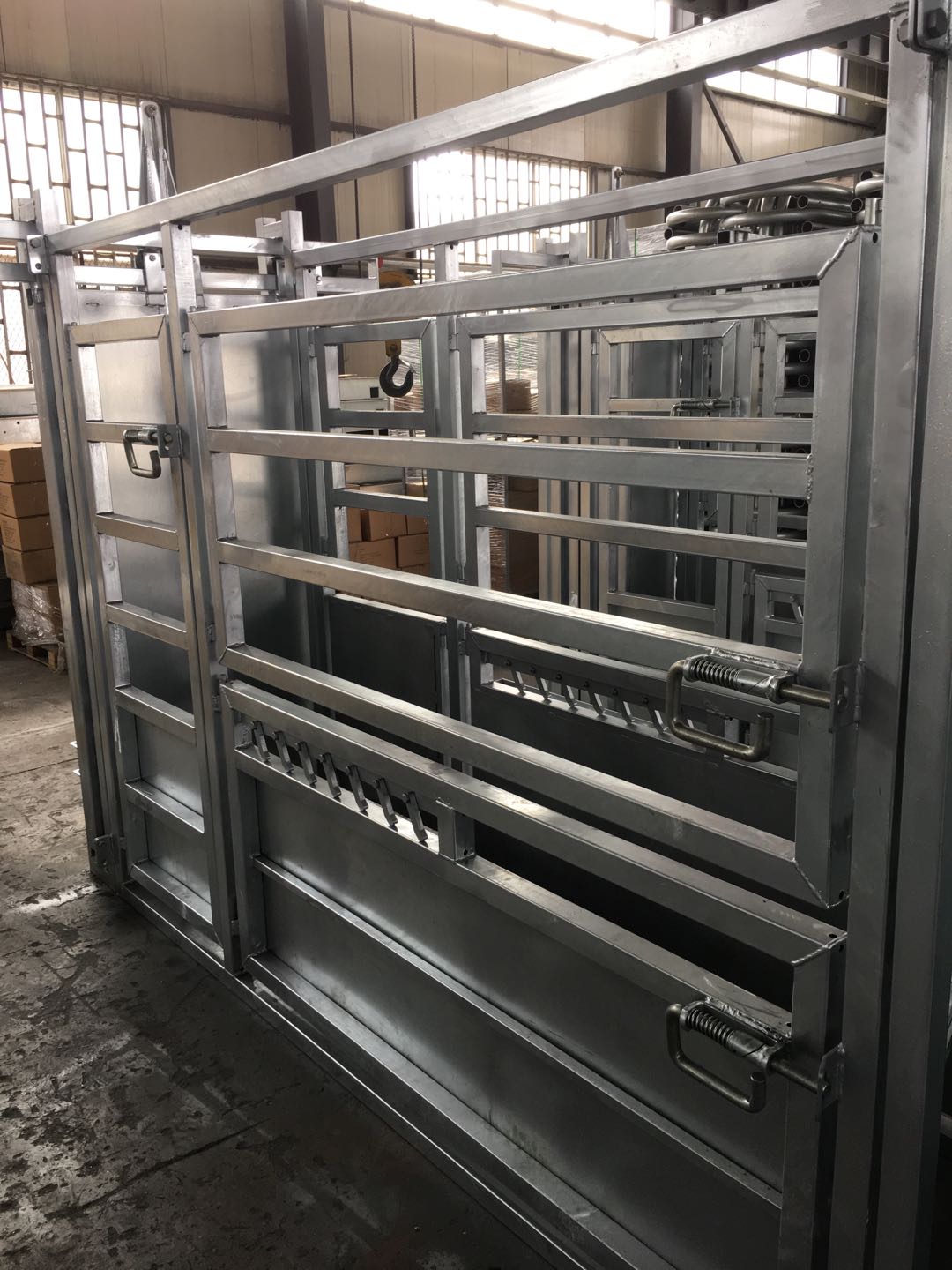 The weighing scale